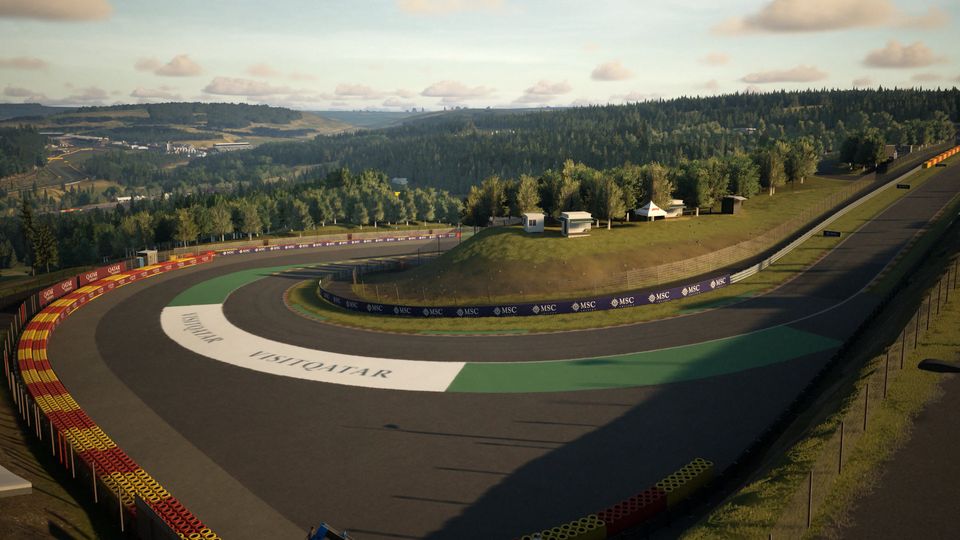 Belgian Grand Prix
Circuit de Spa-Francorchamps
Summary
A monument to F1®, Spa has hosted some of the most exciting moments in F1® history and has remained a fan favourite since its appearance in the first F1® season in 1950. As the longest circuit in the 2023 season, there's plenty of space for action through the Eau Rouge climb and Kemmel Straight, so Team Principals should be prepared to push for victory.
Suggested Setup
Suggested car setup for Spa-Francorchamps:
High-speed cornering is crucial
Focusing on top speed, acceleration and DRS is also recommended
Power circuit
Tips & Tricks
As the longest circuit in the season, pit stop strategy is critical at Spa-Francorchamps. Bad calls can have you on the wrong tyres for a long lap.
The Belgian weather can change quickly, bringing washout rainstorms. Leave tyre changes late, and you will have a race destroying lap back to the pits.
Change in anticipation of rainstorms and you can wear down intermediate tyres significantly before you see the benefits.
With long straights and high-speed turns, Spa favours fast cars and aggressive driving, but beware of going too hard and paying for it with tyre wear.
2023 Race Replay
Aiming to go into the summer break on a high, Alpine's drivers find themselves on the edge of the points in Belgium. At lap 25, Ocon is in 6th but needs to stop soon, while Gasly has a tough strategy call to make. With a chance of points ahead, should he conserve his tyres and keep to a 1-stop strategy, or commit to another stop and take on the traffic?
Circuit Details
Circuit Type

power

Circuit Abrasiveness

medium

Circuit Length

7.004KM

First Grand Prix

1950

Number Of Laps

44

Race Distance

308.052KM

Lap Record

1:46.286
Valtteri Bottas


(2018)

Safety Car Chance

75%

Pit Lane Time Loss

20 Seconds