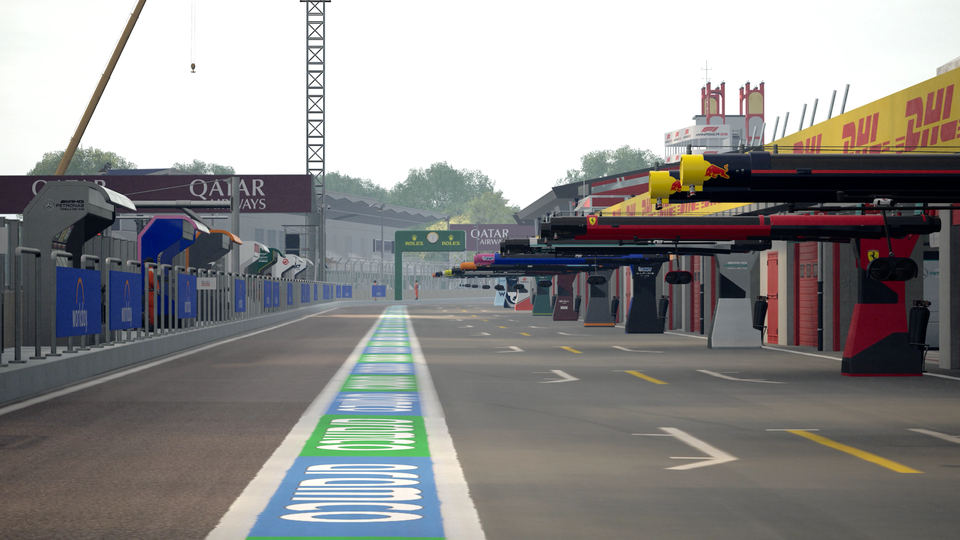 Emilia Romagna Grand Prix
Autodromo Enzo e Dino Ferrari
Summary
Imola, officially Autodromo Enzo e Dino Ferrari, is a classic circuit steeped in Formula 1® history. This anticlockwise circuit offers a technical challenge and old school feel, despite the 2007 modernisation. Prepare your team for some high-speed cornering and get ready to hit the historic track.
Suggested Setup
Suggested car setup for Autodromo Enzo e Dino Ferrari:
High-speed cornering is crucial
Focusing on all cornering speeds is also recommended
Balanced circuit
Tips & Tricks
With one of the longest pit stop times in the season, the fewer tyre changes you can make at Imola, the better.
With a nearly 30-second pit stop time, strategies that plan for a single pit stop have a clear advantage.
There's a good chance of seeing a safety car, so try to take advantage of the slowed race to minimise the impact of pit stops.
Although not a downforce circuit, Imola favours cars that can corner well at all speeds over vehicles with high top speeds and acceleration.
Circuit Details
Circuit Type

balanced

Circuit Abrasiveness

medium

Circuit Length

4.909KM

First Grand Prix

1980

Number Of Laps

63

Race Distance

309.049KM

Lap Record

1:15.484
Lewis Hamilton


(2020)

Safety Car Chance

100%

Pit Lane Time Loss

28 Seconds