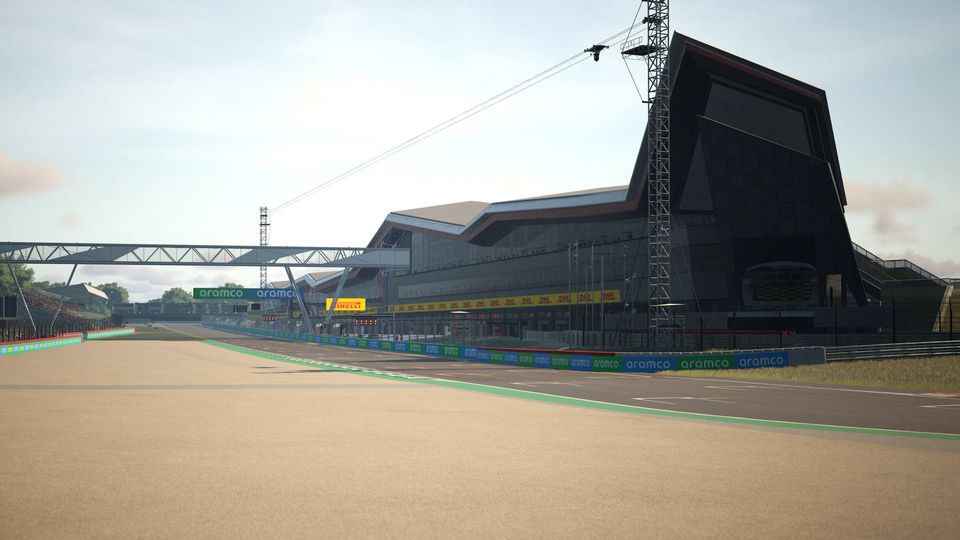 British Grand Prix
Silverstone Circuit
Summary
Few circuits can beat the historic juggernaut of Silvestone, the host circuit of the very first F1® Grand Prix. To this day Silverstone remains the highlight of many F1® seasons, with hurtling speeds and battlefield corners providing a challenge to even the most skilled drivers and Team Principals. Will you add your name to this circuit's legacy?
Suggested Setup
Suggested car setup for Silverstone Circuit:
High-speed cornering is crucial
Focusing on top speed, DRS, and low speed cornering is also recommended
Power circuit
Tips & Tricks
Prepare for crashes and changeable weather at the British Grand Prix; these upsets can present opportunities for a tactical Team Principal.
With many opportunities for overtakes, there is a high chance of crashes at Silverstone, and you will likely see the safety car or even a red flag.
The British weather can change swiftly, so you may need to swap to intermediate tyres. Take advantage of the safety car to make that change.
Aggressive driving can let your drivers climb through the pack, but beware of the circuit's high tyre abrasion, which will see the rubber wear out more quickly.
2023 Race Replay
McLaren have had a flying start at Silverstone, but at lap 34, an issue with Magnussen's car brings out a full safety car, putting their race under threat. Norris is in P2, yet to pit, and Piastri is in P5, having already changed onto hards. With a restart looming, and 18 laps to go, manage their strategies wisely to get the team a double podium!
Circuit Details
Circuit Type

power

Circuit Abrasiveness

high

Circuit Length

5.891KM

First Grand Prix

1950

Number Of Laps

52

Race Distance

306.198KM

Lap Record

1:27.097
Max Verstappen


(2020)

Safety Car Chance

100%

Pit Lane Time Loss

21 Seconds