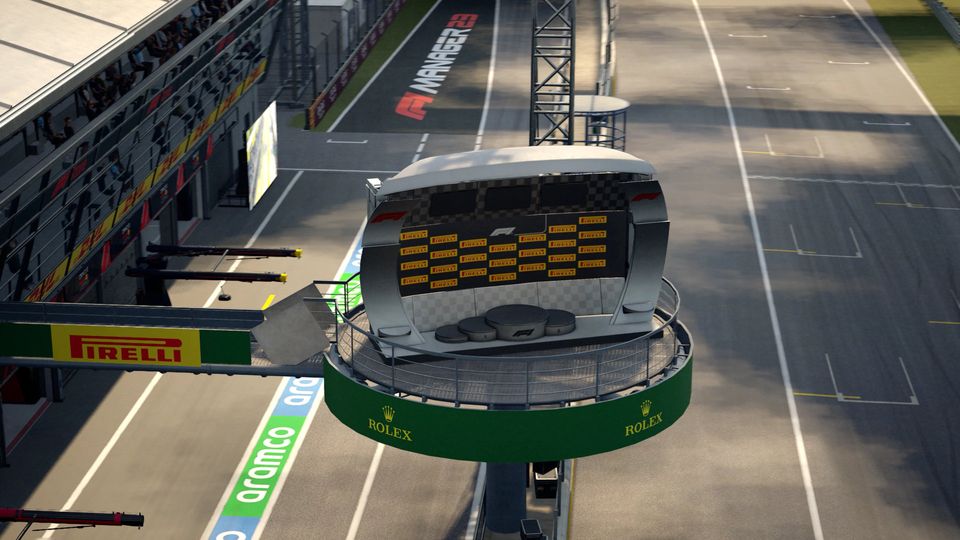 Italian Grand Prix
Autodromo Nazionale Monza
Summary
Built in 1922, as one of the world's first built-for-purpose racetracks, Monza has become a fixture of F1® history since its 1950 debut season. Full throttle acceleration is the name of the game at Monza, with the relatively simple circuit layout allowing drivers to focus on pure speed over technical driving.
Suggested Setup
Suggested car setup for Autodromo Nazionale Monza:
Top speed and DRS are crucial
Focusing on high-speed cornering is also recommended
Power circuit
Tips & Tricks
Depending on how you've been treating your cars in the season so far, Monza is the Grand Prix where you can attack, attack, attack.
You will almost certainly see the safety car at Monza, so plan your pit stops appropriately. Lead on softs and change to mediums.
While most strategies favour one pit stop, if there is a red flag or the safety car comes out around ten laps left, consider changing back to softs for an aggressive finish.
At this point in the season, you may be seeing a lot of wear on your powertrain components; if you've multiple parts in the yellow, don't push too hard.
2023 Race Replay
Starting 1st and 3rd, Ferrari hoped to perform well in front of their adoring Italian fans. However, after 15 laps of fiercely defending his lead, Sainz locks up into turn 1, allowing Max to edge past him. Despite Ferrari's top speed advantage, Red Bull are starting to take charge of the race. Guide Ferrari's strategy to help them fight back and achieve an impressive result for the Tifosi.
Circuit Details
Circuit Type

power

Circuit Abrasiveness

medium

Circuit Length

5.793KM

First Grand Prix

1950

Number Of Laps

53

Race Distance

306.72KM

Lap Record

1:21.046
Rubens Barrichello


(2004)

Safety Car Chance

100%

Pit Lane Time Loss

23 Seconds